Wasco County 4-H OSU Extension
Sponsored by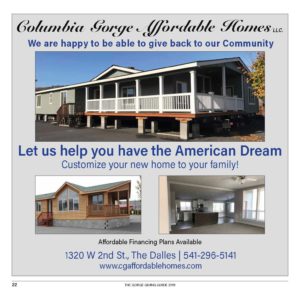 400 E. Scenic Drive
Suite 2.278
The Dalles, OR 97058
4-H Pledge
I pledge my head to clearer thinking, my heart to greater loyalty, my hands to larger service, and my health to better living, for my club, my community, my country, and my world.
Belief
In 4-H, we believe in the power of young people. We see that every child has valuable strengths and real influence to improve the world around us. We are America's largest youth development organization—empowering nearly six million young people across the U.S. with the skills to lead for a lifetime.
– PROGRAM OVERVIEW –
4-H is the largest out-of-school, positive youth development program in the United States. Through 4-H, young people learn and grow while developing the skills and confidence needed to become contributing, productive, self-directed members of society. 4-H's life changing programs for youth ages 5-19 are research-backed and available through 4-H clubs, camps, and after-
school and school enrichment programs.
What does 4-H Offer in Wasco County
Our Wasco County 4-H Program includes about 2,000 youth in our traditional clubs and in-school programs. Roughly 70 volunteers and five professionals guide the youth in their educational pursuits. Local 4-H members are dedicated to the program and their community. These same members regularly represent Wasco County and Oregon 4-H at the state and national level and are tremendous role models for local youth.
One of our current focuses is STEM (Science, Technology, Engineering, and Math) to help our schools reach the required benchmarks put forth by the Next Generation Science Standards and to develop a workforce ready for our constantly changing world of technology.
– GIVING OPPORTUNITIES –
Volunteer
Our wonderful volunteers are the backbone of this organization. Without the effort of our volunteers, we would not be able to provide these opportunities to our 4-H youth. We are always in need of caring adults willing to volunteer as club leaders, coaches, chaperones, and other roles. Project knowledge is not necessary to be a volunteer and training is provided.
Make a Donation
Donors open the doors for 4-H members by providing funds for scholarships and awards. Scholarships are made available to 4-H members with financial need to participate in 4-H events.
Contact Us
Phone: 541-296-5494
866-721-2040
https://extension.oregonstate.edu/4h/wasco
Facebook: Wasco County 4-H Oregon
P10192 Gorge Giving Guide 2019 25