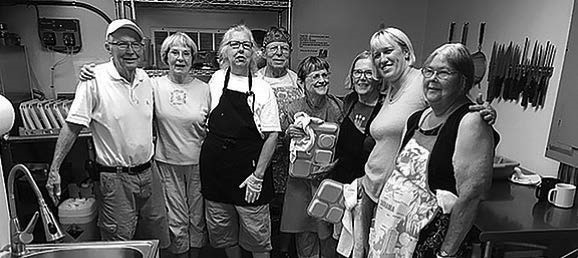 The Dalles Community Meal
Sponsored by
The Dalles Community Meal
THE DALLES COMMUNITY MEAL
315 W 3rd St.
The Dalles, OR 97058
communitymeal.com
541-993-1792
MISSION
Community Meal was incorporated with the Oregon Secretary of State, Corporation Division, on October 12, 1983 to provide a free, wholesome meal, on a regular basis, to anyone in the community in need of a meal.
-Program Overview-
Community Meal is a non-profit corporation and is tax exempt pursuant to the provisions of Internal Revenue Code Section 501(c)(3). Jerry Tanquist, Susan Huntington, Helen Lynch, Nadine Myers and Scott McKay were all instru-mental in the development of this non-profit corporation. The first "Community Meal" was served on April 1, 1983 at the United Methodist Church and a meal has been served every Friday, Saturday and Sunday since. The location has changed, many times, over the past 35 years and now is served through the meal site provided by St. Vincent de Paul Society at 315 West Third Street.
P10609GRGGorgeGiving2020 92