Rowena Wildlife Clinic
Sponsored by Columbia Gorge Real Estate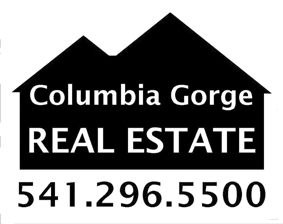 6900 Hwy. 30 W.
The Dalles, OR 97058
director@rowenawildlifeclinic.org
www.rowenawildlifeclinic.org
541-478-2584
Mission
We provide veterinary services to injured wildlife and emergency care for injured stray domestic animals.
Goals
We are proud to be a part of the network of animal shelters, veterinarians, wildlife officials, and caring individuals who work to make the Columbia River Gorge community a safe and welcoming home for all animals.
– PROGRAM OVERVIEW –
Our primary focus is on wildlife rehabilitation and return of healed native species to the wild. We treat about 250 birds and mammals each year. 50-60% are successfully rehabilitated and released. 25% die soon after admission due to injuries. The remainders are euthanized or are placed in education programs within the U.S.
We partner with the Columbia Gorge Discovery Center raptor program and with the USFS Mt. Hood Ranger station to bring education raptors into the classroom and to other community events. We also partner with local shelters to provide emergency care for unowned domestic animals.
– GIVING OPPORTUNITIES –
Corporate Giving Opportunities
Please see our website for corporate giving opportunities: www.rowenawildlifeclinic.org
Sponsorships
Sponsorships may be directed toward our wildlife, stray domestic animal, or education programs. Funds can also be directed to our designated endowment fund at the Gorge Community Foundation www.gorgecf.org
Donations
Donations may be made through our website or may be mailed directly to us.
Volunteer
We are always in need of wildlife transporters and veterinarians or veterinary assistants interested in wildlife care.
P10192 Gorge Giving Guide 2019 14