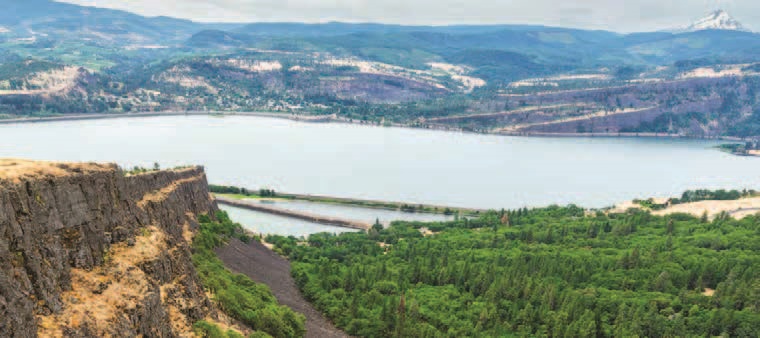 Sponsored by
Community Bank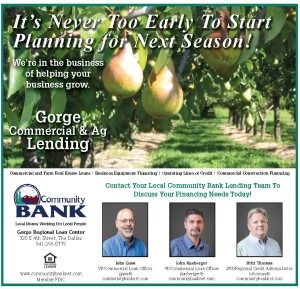 MID-COLUMBIA ECONOMIC DEVELOPMENT
802 Chenowith Loop Road
The Dalles, OR 97058
www.mcedd.org
MISSION & VISION
MCEDD promotes the creation of familywage jobs, the diversification of the economic base, and the growth, development and retention of business and industry within the five county district.
ROLE
» Business assistance
» Industry and infrastructure support » Regional economic development planning
IMPACT
Each program measurably enhances opportunities for residents of the region. For example, through our business financing assistance, MCEDD has made over 314 loans to businesses in the area, with over $17.5 million loaned. These MCEDD loan client businesses have created or retained over 2,200 jobs.
MCEDD is an Equal Opportunity Employer, Lender and Provider.
P10609 GRG Gorge Giving 2020-proof (1) 17