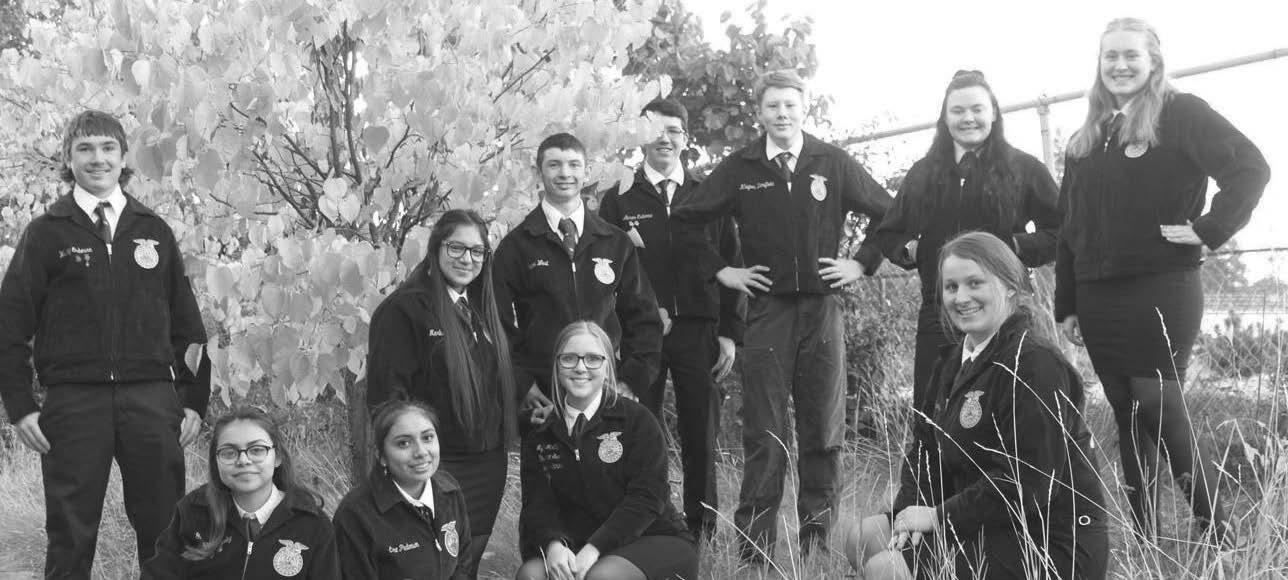 HOOD RIVER VALLEY FFA
Sponsored by
Hood River Supply Association
1220 Indian Creek Rd
Hood River, Oregon
541-386-4500
nita.bozarth@hoodriver.k12.or.us
MISSION
FFA makes a positive difference in the lives of students by developing their potential for premier leadership, personal growth and career success through agricultural education.
VISION
The FFA envisions a future in which all agricultural education students will discover their passion in life and build on that insight to chart the course for their educational, career and personal future.
– PROGRAM OVERVIEW –
The Hood River Valley High School Agricul-tural Science and Technology Program maintains a student number of 308, all of which are FFA members. Hood River Valley High School has one of the largest agriculture programs in the state of Oregon. Our program continues to maintain 3 full time Agriculture Instructors/FFA Advisors. Agriculture courses covered at Hood River Valley include: Principles of Agriculture, Animal Science, Veterinary Science, Plant Science, Floriculture, Ag Mechanics & Construction, Ag Metals, Ag Welding & Fabrication, Ag Power & Technology, Cooperative Work Experience in Ag, Natural Resources/Environmental Science, Agribusiness, and Food Science & Safety.
P10609GRGGorgeGiving2020 99