Helping Hands Against Violence
Sponsored by Providence Hood River Memorial Hospital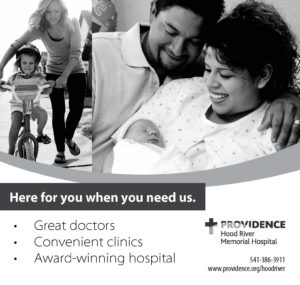 PO Box 441
Hood River, OR 97031
Office 541.386.4808
Fax 541.386.2194
www.helpinghandsoregon.org
www.facebook.com/HelpingHandsAgainstViolence
director@helpinghandsoregon.org
HOTLINE – 541-386-6603
Office – 541-386-4808
Mission
Helping Hands Against Violence, Inc. is dedicated to serving survivors of domestic violence, sexual assault and stalking by providing safety, shelter, advocacy, education and outreach..
Vision / Goals
To increase community awareness of our advocacy and shelter services. To increase education about healthy relationships and to help prevent future incidents of sexual violence.
– PROGRAM OVERVIEW –
What Helping Hands does:
Our advocates help survivors of sexual violence find safety.
This is one survivor's story of how an advocate can help:
It seemed like everyone in the community knew—and liked—my spouse. So many times, I heard how lucky I was to have him in my life. Not because he was well-to-do. Not because he was smart. But because he was so charming.
No one knew how desperate the children and I had become. Hidden under the veil of our beautiful house and my husband's good job, we lived in quiet terror.
It took me years. But finally I went to Helping Hands. I didn't know how they could help, but a friend said they could.
They listened.
They believed.
They told me I could be safe.
Finally, there was hope.
I knew—thanks to my advocate— I took my first step toward safety.
P10609 GRG Gorge Giving 2020-proof (1) 31