Columbia Gorge Pregnancy Resource Centers
Sponsored by Bell Design Co.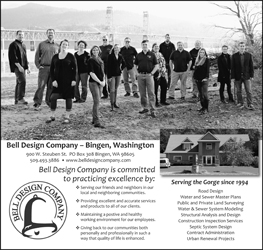 Hood River Center
1936 12th St. Ste. 100
Hood River, OR 97031
541-386-1050
Mon-Tues: 10-12, 1-5
Wed-Thur: 10-12, 1-6
The Dalles Center
3206 W. 6th St. Ste 300
The Dalles, OR 97058
541-296-0650
Tues-Wed: 1-5
Thur-Fri: 1-6
carolw@columbiagorgeprc.org
columbiagorgeprc.org
Vision
Our vision for the Columbia Gorge is that it be a place where people faced with a pregnancy decision are transformed by the gospel of Jesus Christ and empowered to choose life for their unborn children and abundant life for their families.
– PROGRAM OVERVIEW –
All services offered are free of charge:
Pregnancy tests for women of any age
Confidential, compassionate peer-counseling for pregnancy options
Pregnancy and parenting coaching classes
Education on sexual integrity and healthy relationships
Clothing and supplies for children up to 12 months and maternity items
After-abortion healing program
We offer a Parent Education Program: pregnant women, women with children up to 12 months of age, spouses, significant others are invited to participate in individual/couple parenting and prenatal coaching. The curriculum covers many skills necessary for raising healthy children and families. Coming to the classes, completing homework assignments, and watching educational DVDs all help the individual to earn Baby Dollars. Baby Dollars are used to purchase items in the Baby Boutique. The Baby Boutiques are full of diapers & wipes, new and gently-used baby clothes, shoes, maternity clothes and other infant and toddler supplies.
Spread the Word!
Let pregnant women know about the Columbia Gorge Pregnancy Resource Centers. We would love to assist many more clients that have pregnancy related needs. pregnancyresourcecg.com for pregnancy questions and support
– GIVING OPPORTUNITIES –
Fundraising Events
Our annual fundraising event is on April 27, 2018 at the Hood River Alliance Church. Claire Culwell is our guest speaker with an amazing story of surviving an abortion. If you would like to underwrite the event or volunteer, please email Carol Wagar.
Corporate Giving Opportunities
Consider giving a company end-of-year gift to the Columbia Gorge PRC.
Support the fundraising banquet by becoming a sponsor!
Donations
A financial gift of any size supports the mission of the Columbia Gorge Pregnancy Resource Centers (PRC) and the women and men we serve. All PRC programs are supported by private donations and grants, fundraising efforts, and other local contributions (no government funds).
Checks
Payable to Columbia Gorge PRC. Mail to the Hood River Center: 1936 12th St. Ste 100, Hood River, OR 97031.
Online and Recurring Giving
You can set up a recurring gift from your account's bill pay.
You can give via our website: columbiagorgeprc.org. Use the "Give Now" blue button (PRC account with National Christian Foundation), or PayPal button.
Stocks/Real Estate
Please call for more information about giving larger assets.
In-Kind Gift
Suggested items for the Baby Boutique: diapers, wipes, baby blankets and quilts, new or gently used clothing sizes newborn to 18 months. Baby furniture in excellent condition is always welcome too: strollers, Pack-n-Plays, bouncy seats, swings, exer-saucers, etc. (No cribs or car seats please).
Volunteer Opportunities
are available for assisting in many ways. Make an appointment to visit with Carol Wagar if you are interested.
A great big THANK YOU to all of you who gave this year! Our clients are blessed because you gave!