Columbia Gorge Discovery Center & Museum
Sponsored by Columbia Gorge Real Estate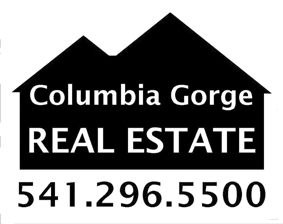 5000 Discovery Drive
The Dalles, Oregon 97058
541-296-8600
Mission
To inspire appreciation and stewardship of the Columbia River Gorge and Wasco County through collection, preservation, and interpretation of cultural and natural history resources.
Goals
The Columbia Gorge Discovery Center and Wasco County Historical Museum aspires to be a self-sustaining organization to:
Be a destination for educational programming and events
Act as a leader in local and regional historical research, preservation, and interpretation
Serve as a resource for local history organizations, providing information, coordination of efforts, and repository services
Provide a place to explore and promote understanding of natural history, Native American history and culture of the Columbia River Gorge region.
– PROGRAM OVERVIEW –
Columbia Gorge Discovery Center and Museum is the official interpretive center for the Columbia River Gorge National Scenic Area. Oregon Business magazine listed the museum as #12 of the 2017 "100 Best Fan Favorite Destinations in Oregon." Hands-on, multi-media exhibits illuminate the cultural and natural history of the Columbia River Gorge, including Ice Age geology, 10,000 years of Native American culture, Lewis and Clark, Oregon Trail, renewable energy, ecology, live raptor presentations and more. The museum is wheel-chair accessible. Paved walking trails showcase native plants and scenic views.
Educational resources include group tours for schools elementary through college age. We assist teachers, home school instructors, and club leaders in making the most of their students' visit. Evening lectures throughout the year serve adult life-long learners. The William G. Dick research library is available to the public at no cost.
Event Rental: The museum's iconic architecture provides an exceptional backdrop for events. We have rooms large and small, perfect for weddings, holiday parties, receptions or business and corporate meetings.
The Basalt Rock Café & Catering offers excellent on-site catering services. Each meal is freshly prepared to compliment your event's individual needs.
The Columbia River Trading Company museum store is open daily. You never need to pay admission to visit the store. Find local and regionally made products, including art, pottery, wine, jewelry, books, toys, and games.
– GIVING OPPORTUNITIES –
Fundraising Events
Columbia Gorge Discovery Center and Museum is an independent 501(c) 3 non-profit organization. Many people are surprised to learn the Discovery Center is not funded by tax dollars; we are funded by memberships, admissions, events, donations, and sales through the Columbia River Trading Company museum store, venue site rentals and catering from Basalt Rock Café.
Our annual "A Vintage Evening" fundraising auction is held the first Saturday in October.
Corporate Giving Opportunities
Unrestricted gifts from corporations and foundations help sustain the museum's daily operations, education programs and partnerships, and allow the Columbia Gorge Discovery Center and Museum to remain a strong and viable community partner. There are 3 levels of business membership, including: patron, sponsor and benefactor.
Sponsorships
Sponsorships can be made through our Adopt-A-Raptor program to provide care and housing for our raptors as well as educational outreach. Sponsors can also donate for specific events and programming throughout the year, as well as designate funds for the library, exhibits, education, grounds, and more.
Donations
The Leave A Legacy Endowment Campaign is designed to provide stable operating income to support the mission and vision of the joint organization. Endowment disbursements are used for operation and maintenance to ensure the continued legacy of inspired educational programming, state of the art exhibits, and professional curation of heritage resources. Donations may be made in the form of: securities, personal property, bequests, charitable trusts, or gift annuities.
Donations may be made through our website at www.gorgediscovery.org
Volunteer
Visitors from around the world come to the Columbia Gorge Discovery Center & Museum to experience natural and cultural history in an interactive way. Volunteers assist with building and grounds maintenance, library, front desk, historic re-enactments, greeters, administrative, office support and more.
Contact Information:
Carolyn Purcell, Executive Director
Email: cpurcell@gorgediscovery.org;
Phone: 541-296-8600 ext. 245
Website: www.gorgediscovery.org
Facebook: Columbia Gorge Discovery Center & Museum
Hours: Open daily from 9 a.m. to 5 p.m., closed Thanksgiving, Christmas and New Year's Day.
P10192 Gorge Giving Guide 2019 15